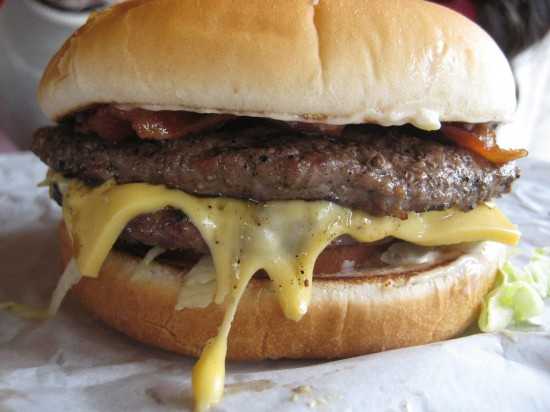 There isn't much new I can tell you about Top Notch on Burnet Rd in Austin, TX. Nothing has really changed there since the 70s. However, why would you want to change something that is so right. Charbroiled burgers, golden onion rings that are not the least bit greasy, a steady amount of regular patrons that give the place its own Texas seasoning, and a decor to match your favorite Texas steakhouse three decades ago make Top Notch an interesting experience before you've even ordered your burger. The biggest impression is left by the sweet charbroil aroma that fills the atmosphere of the restaurant. Knowing that anything this place serves up is gonna be as delicious as it's conviction to decor I ordered the Longhorn Special.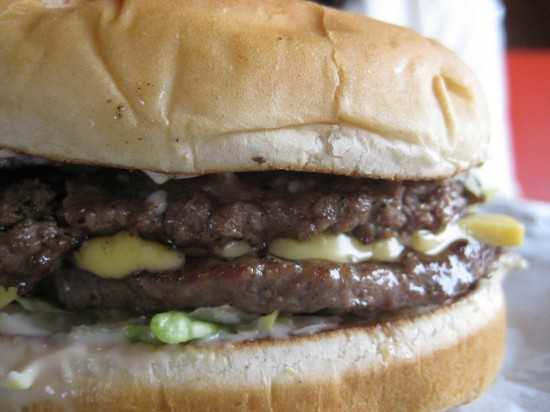 This double meat, special sauce, lettuce, tomato, onions (not on mine), and cheese burger, add bacon hit home. It had an all American feel. There was an amount of care and pride in the burger. The Stanish family has been running this business for decades and they love what they do and it shows. The cheese was melted perfectly and the bacon was cooked to perfection. The special sauce mingling with the lettuce and tomato gave the burger a fresh taste that let the two patties be delicious and not overwhelming. It has been said over a hundred times and I can only concur that Top Notch is serving one of the absolute best burgers in Austin. My onion rings were some of the best I've had. Not greasy, just golden and perfectly ketchup dippable.
Top Notch has had its share of celebrity. If you've ever seen the Linklater hit "Dazed and Confused" then you've seen Top Notch's big screen debut. Local artists have also taken some inspiration from the diner such as Jennifer Balkan and George Boutwell. It is a staple in the Austin community. A place that values pride and Americana. James Stanish, who began working at Top Notch for 50 cents an hour as a bus boy when he was 12, took over the business after his father. Stanish sadly passed away this past November, however a legacy has been left behind of quality service and product. Please go EAT IT and enjoy a burger that is quite possibly burger perfection.
Top Notch Hamburgers
7525 Burnet Rd
Austin, TX 78757
(512) 452-2181