This weekend the humid Texas heat that preludes the hurricane season was misery. The sun burns your skin, the wind is a stranger, beer and water are your only friends. So after a dip in the pool, doublecheese needed something…cheesy.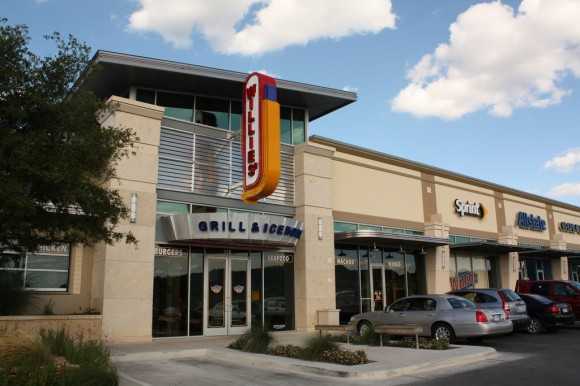 Enter Willie's Icehouse and Grill. A Dallas rooted chain that flowers fried greasy whatever. Willie's has opened a nice burger and icehouse out in Leon Springs, not far from the original Rudy's Bar-B-Que. Placed on the access road of I-10, Willie's does an amazing job of blocking out the world. You can sit on the decently sized patio for hours and feel only the same pressure the man selling peaches from the back of his pick-up might feel.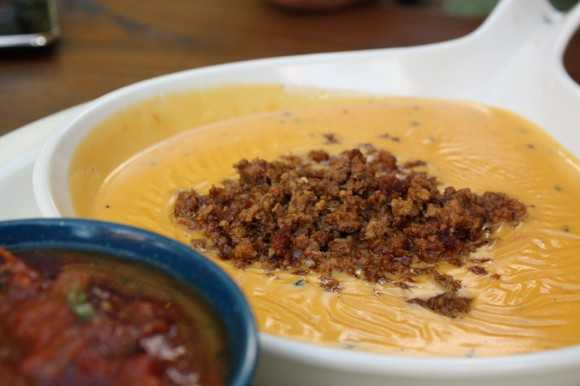 Enough of the welcoming atmosphere. Now, the grub! My opener was Willie's queso, specialized with taco meat, accompanied by a chunky salsa and thin, lightly salted chips. This appetizing cast, my friends, stole the show! Creamy queso and deliciously seasoned taco meat stand strongly alone. However, when you co-mingle the salsa, with the delicious other pair, you get an addictive dip. ADDICTIVE.
Into my second Blue Moon, poured in a fresh, frosted mug, my Hickory Burger arrived. The circumference on this burger was intimidating. The accenting BBQ sauce is definitely meant to be accented with a cold beer. The onions are cut and grilled to embrace both the sweet and sharp onion flavors. A strong taste that overtook all these flavors was the extremely well done patty. The center of the patty was cooked and tasted awesome, the outside tasted like the burnt crumble of meat that stayed on the grill all day.
The cheese, the beer, the queso- an amazingly deliciously meal. The burger, hard to enjoy. So, although I do recommend Willie's for a peaceful patio and beer retreat, I need to say: make sure you request a medium well patty. So, the burger at a 5.7, I say Don't Eat It! But feel free to drink and dip it all up!
Willie's Grill & Icehouse
Leon Springs
24200 IH 10 W
Leon Springs, TX 78257
210-698-5337