Doublecheese brings to you, my darling sizzling patties, a country grill. Down Bandera road past the rolling hills and huge hot Texas sky comes the Apple Store in Medina, Texas.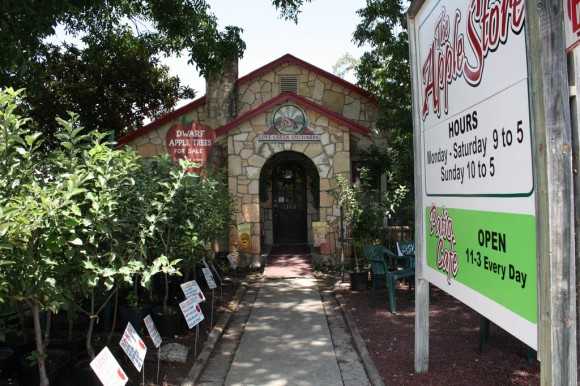 The Apple Store is your burger home away from home. Nestled next to Love Creek Orchards, The Apple Store serves up a lazy good burger. I don't mean to say every worker there was lacking around, but this isn't the place to go if you're in a rush. Nevermind the detour, the Apple Store wants you to relax and take it easy and not check your emails every ten minutes to see if the world is actually falling apart without you. This burgertorium makes no apologies for taking it easy and for definitely not being fast food.
And is it worth it? All that god forbidden non-21st century analog undownloaded sit there?! Could it possibly be more burger zen than a good game of tap tap revenge and angry birds?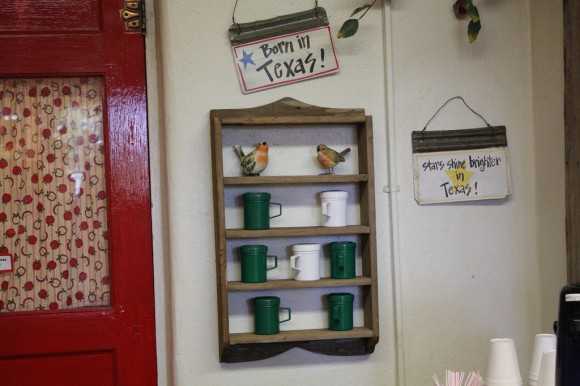 Yeah. 'Cause it's hot. And you're in the middle of apple, Tx. So, whatever, relax. The decorum is as mom and pop apple pie as you can get- for reeeeeeeeelz. But you want it. And when your burger does show up you've soaked in a good two and a half decades of too adorable for words.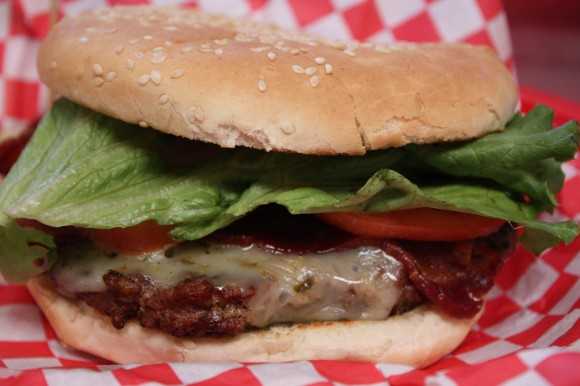 Now to the beef, right? I'll admit, the bun's a sweetie. If you're ordering the the Spicy Pepper Jack burger then I definitely recommend going " all the way" (wink) with the spicy jalapeño bun (even more awkward wink) which is actually the Sheila Partin's jalapeño bun. Sure, Sheila. But really. The meat is crazy fresh, crazy delish, and crazy awesome. Your choice of cheese that comes nicely melted and a bag of chips and bam, a summer treat have you! Although you have to order the fries separate, the seasoning on those fried papas makes the separate order worth it. Beverages are free lemonade refills as well as tea and sodas available by the can.
So doublecheese says, sweet bun and awesome adventure warrant a nice plump 7.5. That sweet bun was a little tiresome, though, but Doublecheese will be returning for some more of that sweet country EAT IT.
Love Creek Orchards
State Highway 16 North
Medina, Texas 78055