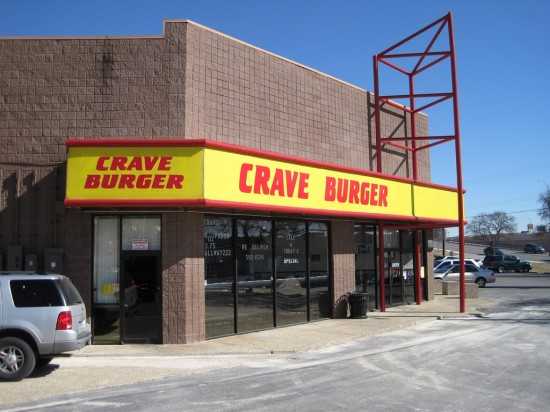 This week's burger establishment takes it name perhaps from that inarticulate sentence that rumbles out of my mouth in the most desperate and dire of burger times: Crave Burger. A sentence that beat out "Me want food," Crave Burger is up on the podium for burger scrutiny, or love.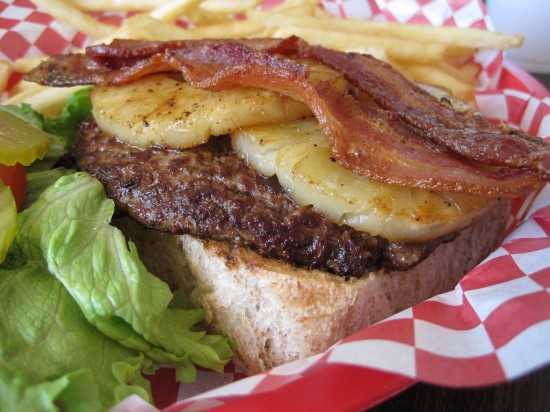 Located in San Antonio, Tx off of 410, Urbanspoon voters give it an average rating of an impressive 89% while Yelp reviews have Crave Burger carrying 5 delicious stars.  The reviews left me wondering what the star to jalapeño ratio was and whether I had enough thumbs to review this hit burgerium. From the parking lot the smell of a grill at work gets patrons mouths salivating. Practically running through the door, I  met with a well sized restaurant that uses the space wisely to sit a plentiful amount of guests.  The kitchen area, grill etc are all placed directly behind the counter putting guests at ease, and placing that mouthwatering aroma all around.  Big Red on tap, three different buns, that sexy fried egg option, Crave Burger definitely wants patrons to create a unique burger for their unique palettes.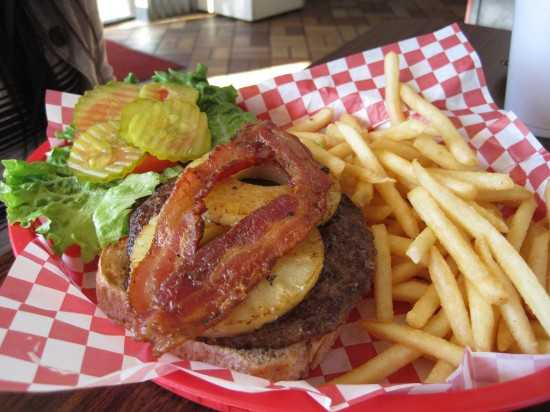 My burger of choice was the island burger: grilled pineapple, bacon, lettuce, tomato on top of a fresh all beef patty. It said aloha in all the right ways.  Placed between the wheat bun option, my burger walked that sweet burger line. This burger was a gut buster i never wanted to stop masticating. Thick cut bacon on top of a juicy patty and a sweet thick cut pineapple created an ensemble that definitely put me in a tropical mind set. Unfortunately, the tater tots left a little something to be desired, seasoned salt perhaps, some seasoning at least, but the fries were your standard issue tasty.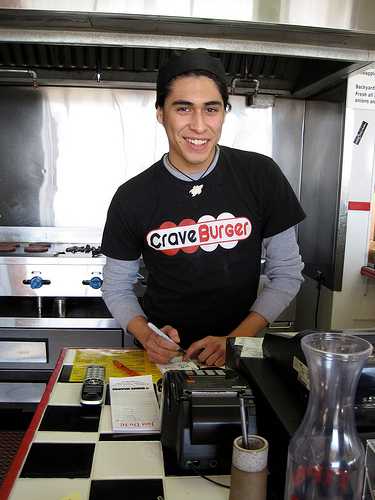 The staff was amazingly nice and assisted with all my burger queries. Football on the flat screens and what seemed to be a pretty cool kids ipod hooked up to the stereo the atmosphere made my burger experience pretty swell.  Over all I give Crave Burger a fine 7.5. I will be back to try the tempting Chalupa Burger and I recommend you EAT IT.
Crave Burger
4263 NW Loop 410, Ste 100
San Antonio, TX 78229
(210) 592-1539