Sometimes doublecheeseblogger wants pizza, which is strange because doublecheese ALWAYS wants burgers. So doublecheese contemplates, "Why doesn't pizza want to be a burger? Why can only burger be a pizza? What's up with that planet earth?!" And the world spun slowly and sadly, and the doublecheese ate cheeseburger pizza with no buns and no patty. sigh.
and sigh.
Until finally all the world's marvels and the full magical force of technology and peace came together to make something for which doublecheese rejoices in the golden spring sun with: pizza burger. tehehehee, it's so simple, and soooooOOoo revolutionary, put the pizza IN the burger. And that, cheesefaces, is what Bobby J's Old Fashioned Hamburgers on highway 18 in Helotes, TX does.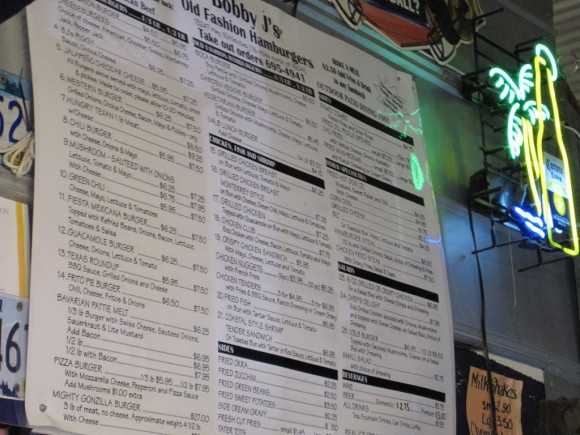 Although the menu does offer a large variety of delicious foods like chicken, fish, and shrimp, doublecheese only wanted a burger from a place that boasts making award-winning hamburgers. and as I browsed the array of tasty traditional and non-traditional burgers like the western burger, fiesta burger, or even the green chili burger, there at the bottom was a medical marvel, the find of this young century! And doublecheese ordered and waited in pure excitement for the best culinary worlds to meet in a burger in doublecheese's mouth!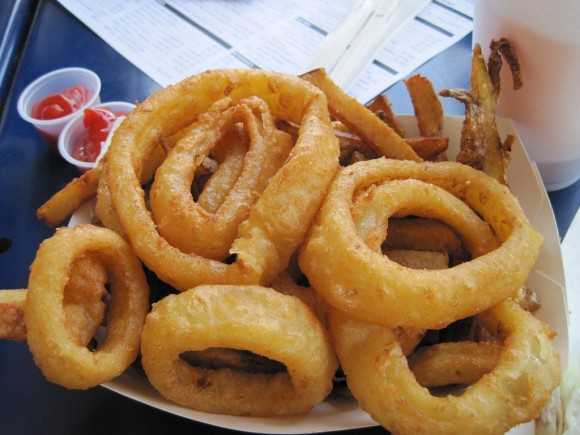 There's plenty of shaded outdoor seating to enjoy your ice cold beer or Big Red (it's on tap!) under. And the decor has a quaint Texas-something about it. Although the system for ordering is pen and pencil analog, the service is beyond friendly. Something they've had ten years to perfect. Opened by Bob Sfalos in 2000, Bobby liked to keep his secrets in the kitchen, especially his chili recipe. Even though Bob Sfalos passed away December 2009, his love for burgers goes on through his restaurant.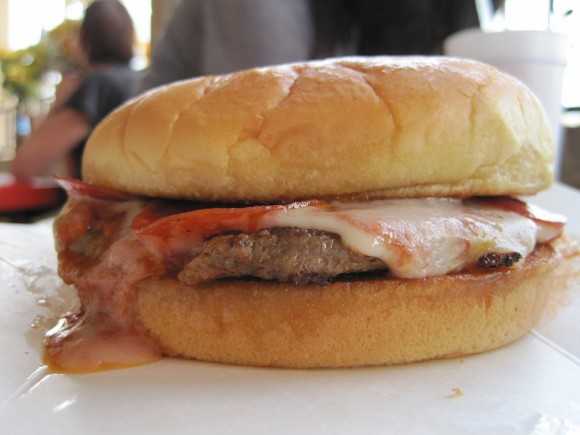 And that love does indeed shine on! The pizza burger was a mozzarella-pepperoni-ground beef love fest. A festival I added to by, true to Texan form, adding ranch dressing to the mix. I will say that it might be better to dip the burger in ranch instead of applying ranch directly to the burger. But ranch aside, the burger patty did stand well next to the pepperoni and pizza sauce. The cheese and buttered bun made a delicious Italian bread medley in my mouth. The onion rings were pretty darn delicious and breaded and fried to a golden but not greasy crisp.
in this nice spring weather I definitely recommend Bobby j's and give it an innovative 8.5. You know what to do EAT IT, cheeseys!
Bobby J's Old Fashioned Hamburgers
13247 Bandera Road
Helotes, TX 78023-3937
(210) 695-4941