As these beautiful weekends keep rolling around Central Texas, I continue searching for the perfect burger place for you to enjoy these days great days at. This weekend, Babe's Old Fashioned Food is up for debate. Located on Fredricksburg just inside the loop and across from Crossroad's mall stands a little burger and sports place. Serving San Antonians since 1987 at this location, this establishment definitely has its roots planted in making you salivate. While entering the line you'll be tempted by cooler with an assortment of ice creams available. Once you realize that those same ice creams are the main ingredient in a shake, well, good luck resisting a shake is all.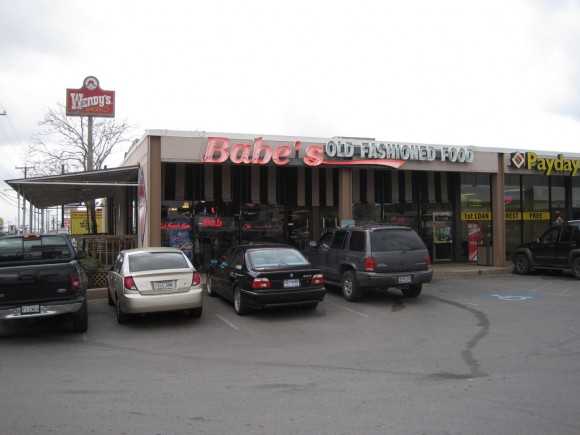 Now Babe's does have quite a menu with burgers, wings, and even pizza. Also, just by mentioning the place i get many a response in the line of "great fried pickles," " beer specials are pretty good there," and "ah, the onion rings are great, ya gotta git em." So it was definitely a contender for burger bliss.
I ordered the Guacamole Cheeseburger and the guac was pretty delicious. What wasn't delicious was all that lettuce. I mean there was a lot that i had to shovel out. Once that matter was settled though, I must say this burger was pretty darn good. The bun was buttered and greasy, the patty was pretty juicy and over all everything came together pretty well on this burger. As good as it was, it was just that, good. Nothing jumped out too big about this burger. It is big. The onion rings were pretty darn scrumptious. Thin and seasoned so well, those onion rings at times out shined the burger. Fries were also a shining point of the meal. I couldn't resist the shake and i don't know if i ever will be able to because it was so darn good. Creamy, thick and picturesque, i'm ready for the summer with a shake like that.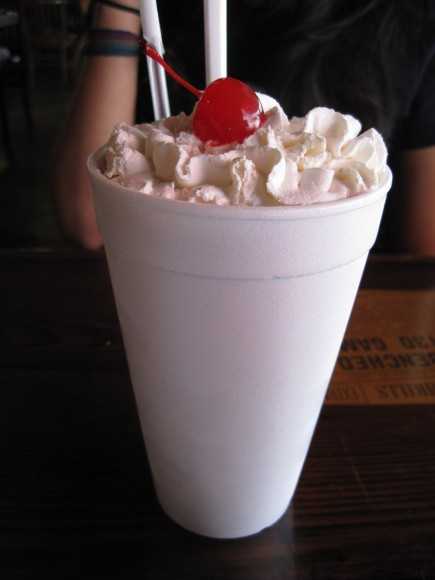 Babe's is a good stop for burger lovers. It's got a sports/college atmosphere and the prices are pretty good, especially if you hit some of those lunch specials. I'm givin it a 7. Although not high on the list of eateries to return to I definitely suggest you EAT IT.
Babe's Old Fashioned Food
4535 Fredericksburg Rd
San Antonio, TX 78201
210-732-6666