Aloha burger lovers, DoubleCheese is bringing to you all of the good things you deserve.
First, although DoubleCheese is aware that the Malthouse is not for everyone, it for the 2nd year in a row has been selected for the People's Choice Award in San Antonio for best neighborhood burger joint. So, my swanky little burger place is just the perfect little burger place on the Westside.
And now…
This year on July 16th San Antonio will be hosting and celebrating and cheesing like no other at the 2nd Annual All American Burger Festival! [SCREAM.]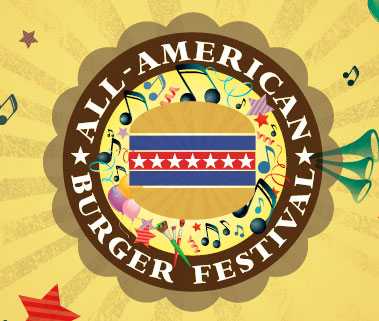 Currently at the center of this cheestival is a hot and cheesy good ol' fashion Burger Cook-Off between Mayor Julian Castro (Democrat) and Tommy Adkisson (Democrat). Taking place on the East Side of San Antonio, no stranger to delicious food like Big Lou's featured on Man Vs Food and my personal favorite Wednesday lunch haunt Mr. G's, the city hopes to shed some light on the beauty of the Eastside. And beauty, I believe is what we will see. There will be a cook-off among individuals and local restaurants affording bragging rights and a mighty fine trophy to the winner for a whole year.
At the event, St. Philips College Culinary Departments and the Culinary Institute of America will be honored as well as scholarship winners Hali Myrick and Joshua Dennis. And before you start putting on your stretchy pants and/or unbuttoning that top button on your pants, check out the event schedule that includes an Art Exhibit, Car Show, Live music and a rocking KidZone.
Listen, this event is free. It'll be hosted on Commerce street around 3 blocks away from the Historic Sunset Station. So in this hot summer heat everyone come out and get CHEEEEEEESEEEEYYY!
Check this out: